Cloud Data Platform for Financial Services
Build better financial services faster, with less risk.
Asset managers, asset owners — pensions, endowments, foundations, and family offices — and other financial institutions use the DiFi Data Management Platform (DMP) to create customized financial services easily, without the delays, cost overruns, and limitations caused by incompatible data and applications. The DMP automatically connects tools and teams within institutions, and it enables seamless back office coordination between asset owners, asset managers, technology providers, financial institutions, services vendors— everyone necessary to build the best financial solutions.
Ingestion & Integration
Automated data sourcing across thousands of different sources to create and curate detailed profiles of every holding, asset, transaction, cash flow, and client using the common semantics from a unified DiFi model called PAIXTM.
Direct custodian feeds
Held-away asset feeds
Private placements
Alternative Pricing
Manually-entered accounts
FX Rates & multi-Currency
FX open contracts
Tax lots
Transactions
Custom security master
Benchmarks and constituents
Liabilities
Corporate actions
Historical data as required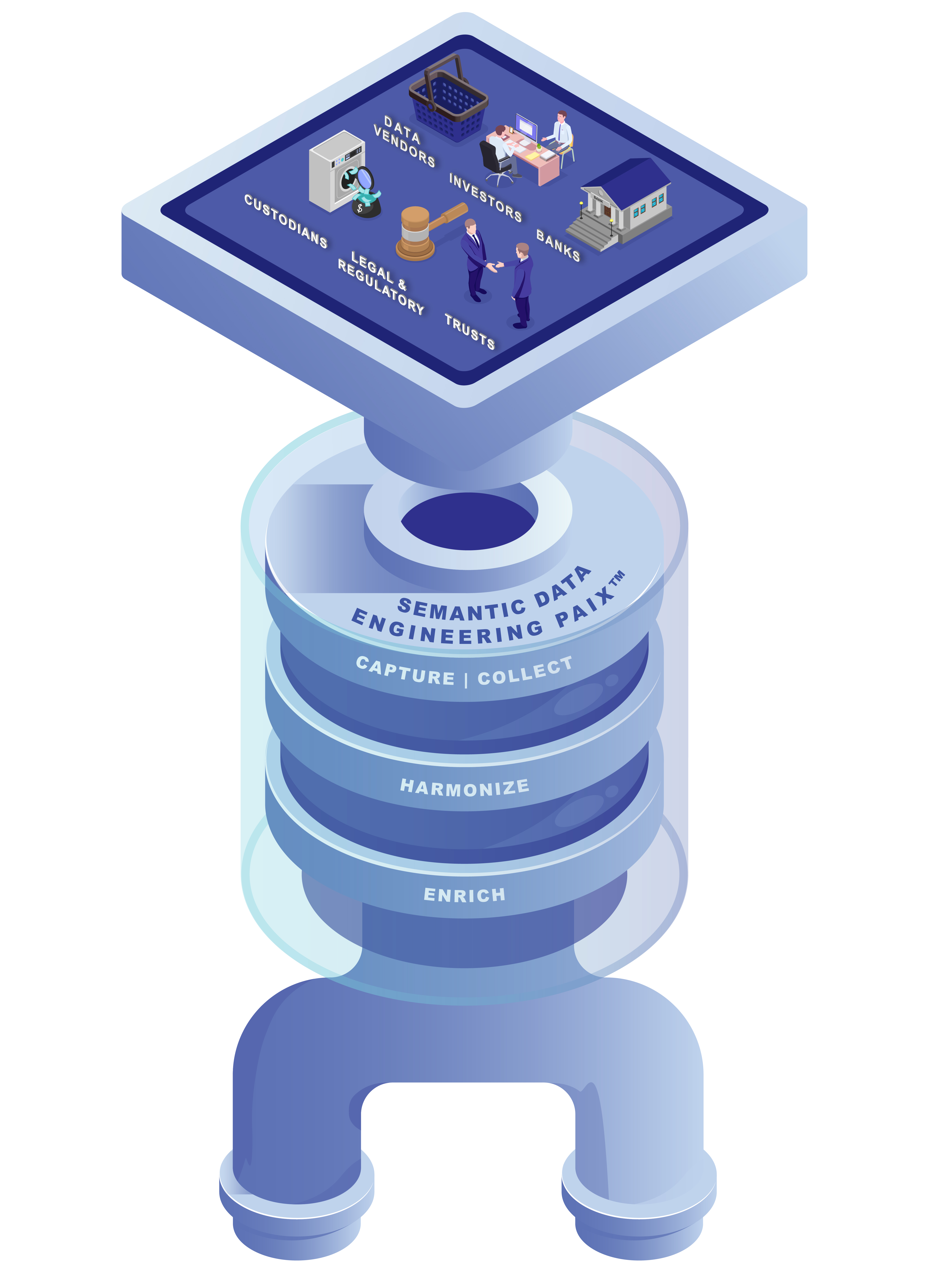 Model
A unified Protocol for Asset Information Exchange, PAIXTM, is used to harmonize all underlying data and data relationships into a single Accounting Book Of Record, ABOR, providing highly accurate and fully reconciled books and records quality data.
A single authoritative data model is used to harmonize all underlying data and data relationships;
Unified Data Semantics
Authoritative Definition of Relationships
Consistent Meta Data
Ease of Extension within the Financial Domain
Ease of Cross Domain Integration
Automated Data Governance
Machine Readable Data Sets
Ease of Navigation across Data Sets
Bitemporal
Bitemporal milestones with full support for back dated transactions and audited positions;
Business and System Processing Dates
Trade & Settlement Dates
Daily and Monthly Activity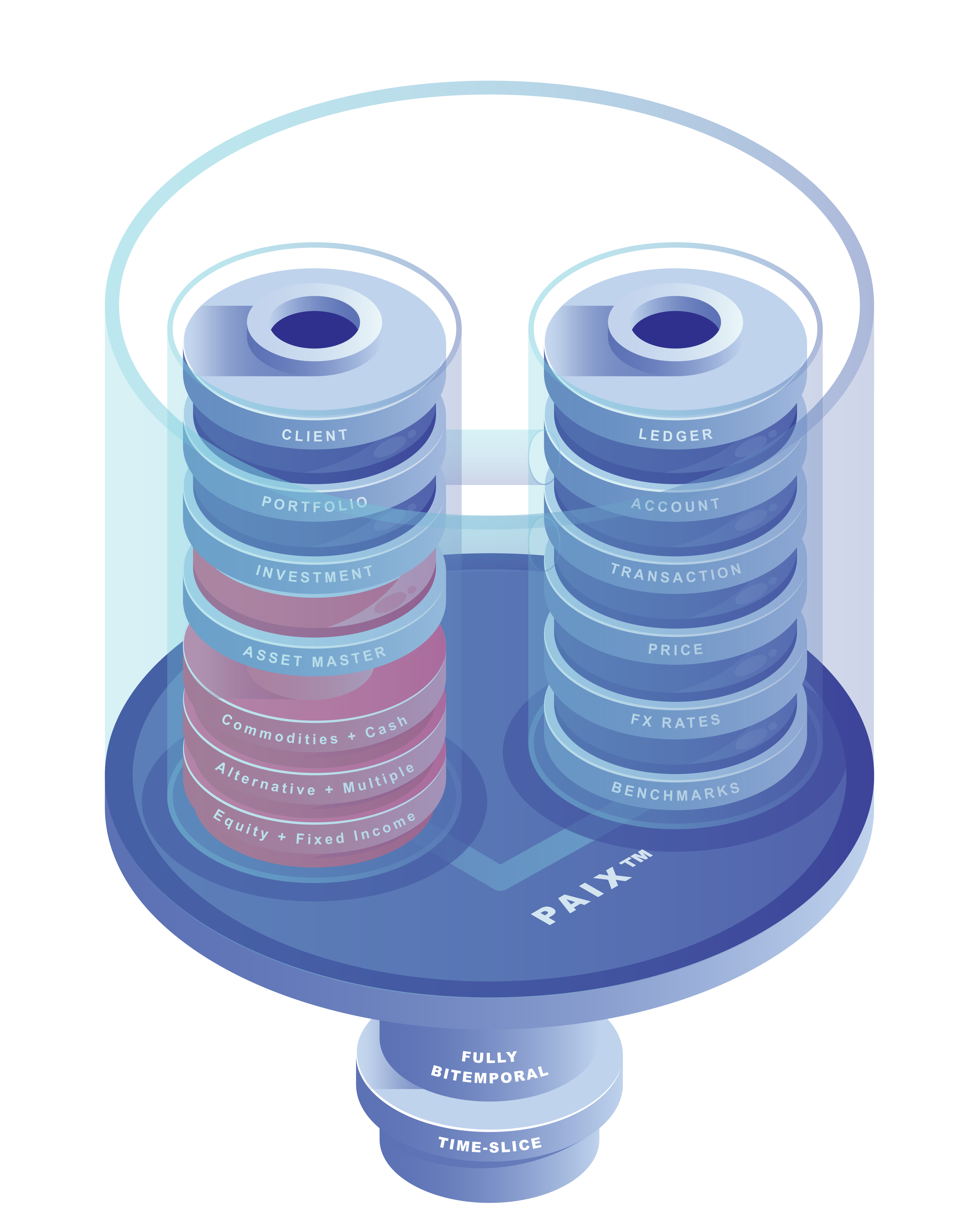 Distribution
Data can be provided as both human and machine readable, fully secured rectangular datasets with full meta data. Clients can also implement secure system to system integration for both data and derived data services via our REST API.
System-to-System Integration
Public Cloud Integration
Private Cloud Integration
Easy Tool Integration
Enterprise Authentication
Organizational Entitlement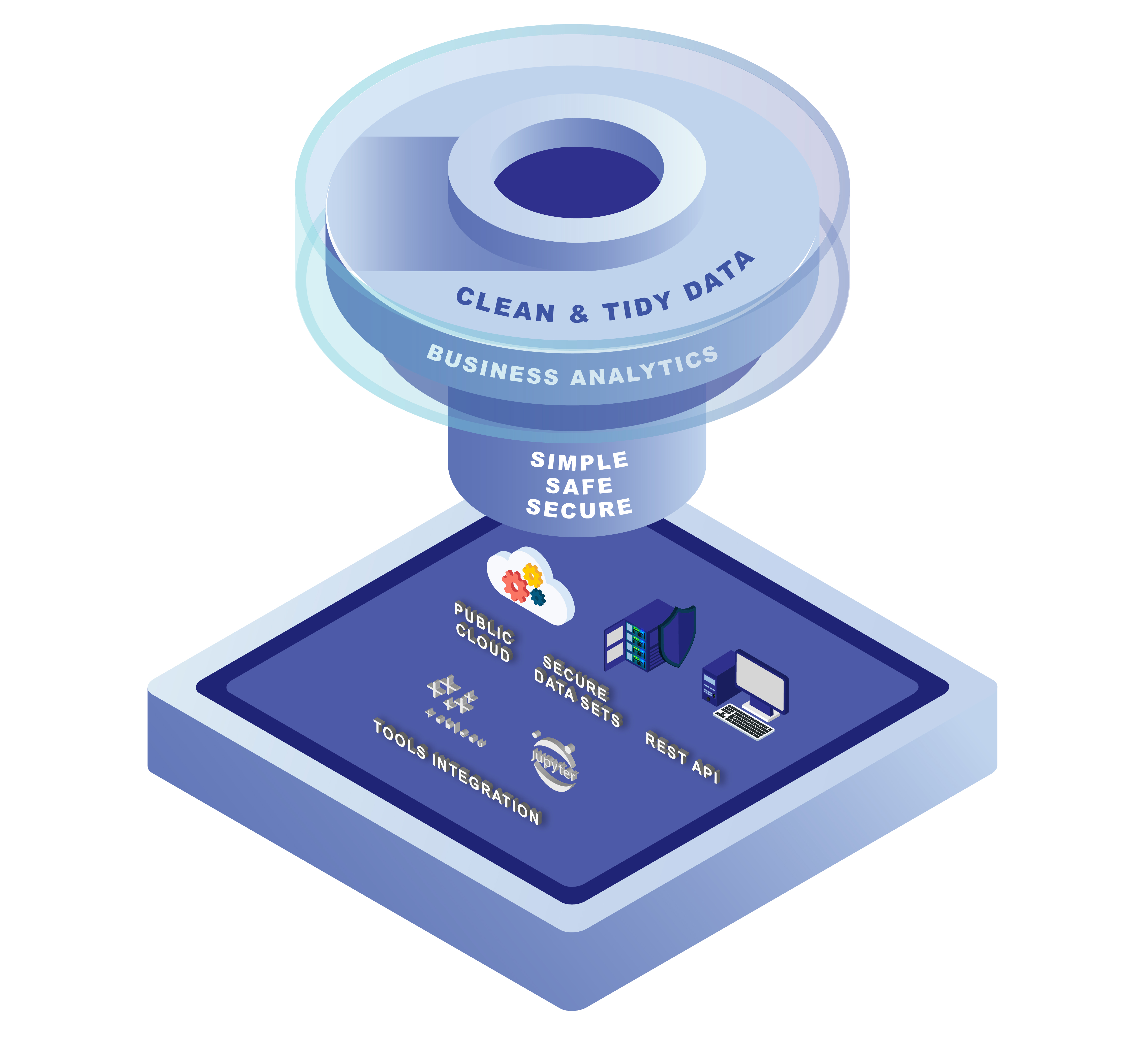 Quality
A foundational focus on achieving and maintaining high fidelity, fully-integrated data with the accuracy and availability required to drive mission critical business processes and analytics as differentiators for our partners and clients.